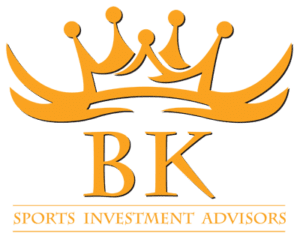 November 6, 2017 – Betting Kings (BK) a leading Sports Investment Consulting Firm is pleased to announce the addition of Marcus Smallwood to its Sports Investment Consulting team.
Marcus attended Northern Illinois University where he pursued his Bachelor's Degree and played basketball from 2000-2004. He continued playing basketball professionally overseas in Poland, Sweden, Finland and, finally, Germany where he played for eight years and was named Forward of the Year in 2009-2010 by http://www.eurobasket.com.
Marcus combines a strong professional sports background with several years of sales and marketing experience.
"As BK grows, we are excited to have Marcus as a member of our Sports Investment Consulting Team. His upbeat personality, knowledge and professionalism represent Betting Kings well," states Betting Kings President/CEO.
BK is a world leading Sports Investment Consulting firm. Founded by a seasoned and forward-thinking group of industry professionals with a common vision. We provide professional sports investment advice to a wide range of clients. We follow a 30-day investment strategy and help our clients follow a money management system. We continue to grow our clients' portfolios exponentially.