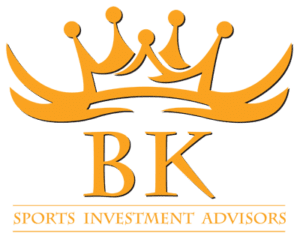 Betting Kings (BK) a leading Sports Investment Consulting Firm is pleased to announce the addition of Scott Brown to its Sports Investment Consulting team.
Betting Kings is proud to announce and welcome Scott Brown as one of our new Certified Sports Investment Consultants. Scott has three decades of experience in sales and management positions – primarily in technology and internet based companies. Scott launched his successful 30-year career at Computer Sports World, one the nation's first online sports information providers – where he built relationships with customers worldwide.
Scott combines a very strong sales and management background with diverse industry experience in software, automotive, and consulting – as well as several years of Sports Information experience.
"As BK grows, we are excited to have Scott as a member of our Sports Investment Consulting Team. Scott's high energy, professionalism and extensive sales and management experience represent Betting Kings well. He is an asset to our team," states Betting Kings President/CEO.
BK is a world leading Sports Investment Consulting firm. Founded by a seasoned and forward- thinking group of industry professionals with a common vision. We provide professional sports investment advice to a wide range of clients. We follow a 30-day investment strategy and help our clients follow a money management system. We continue to grow our clients' portfolios exponentially.
For the original news story, please visit: https://pressreleasejet.com/news/bk-announces-the-addition-of-scott-brown-sports-investment-consultant.html