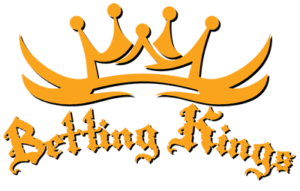 Betting Kings® (BK), a leading Sports Investment Consulting Firm is pleased to announce the addition of Matt Canavan to its Sports Investment Executive team. Matt will be a part of Betting Kings Sports Investment Advisory Council overseeing the Certification of new Sports Investment Consultants and will play a key role in our Sports Investment Executive team.
"Matt has been working with Betting Kings as a Sports Investment Consultant for over a year. He brings the expertise and track record as a successful Sports Management Professional. He also has a tremendous amount of experience as seasoned business professional and operations executive," says Kary Hisrich, President, and CEO of Betting Kings.
Matt Canavan has been with the Allen Americans since its inception, serving as President of the Allen Americans, where he oversees the day-to-day operations of the ECHL Allen Americans Hockey Club. He has spent over 20 years working in the sports and entertainment industry.
Mr. Canavan got his start in the ECHL in 1993, working with the expansion Huntington Blizzard while attending Marshall University. Following the Blizzard, Matt worked for the El Paso Buzzards in 1996-97 and they won the WPHL Championship in the league's inaugural season.
He later went on to the expansion Fort Worth Brahmas of the WPHL from 1997-98. He helped design and build the Blue Line Ice Complex, a 3-sheet multi-purpose facility, now known as NYTEX, and home to the Texas Brahmas of the NAHL.
Matt worked in corporate partnerships for the Florida Panthers in the NHL from 2001- 2003, highlighted by hosting the NHL All-Star Game in 2003.
Following the 2003 season with the Panthers, Canavan moved back to Texas for an opportunity to work for the Texas Tornado of the NAHL in the Dr. Pepper Star Center in Frisco, which opened in 2003. Matt spent five seasons with the Texas Tornado, a team that produced three straight National Championships from 2004-2006.
Matt Canavan has eight championships under his belt during his career; seven as an executive, and one as a high school hockey coach. He resides in The Colony, TX, with his wife Tracey, daughter Kate and son John.
Betting Kings® is a world-leading Sports Investment Consulting Firm, founded by a seasoned and forward-thinking group of professionals with a common vision. We provide professional sports investment advice to a wide range of clients, worldwide. As a full-service Sports Investment Company, our goal is to continue to diversify and grow our client's Sports Investment portfolios exponentially. Betting Kings leverages a true (AI) artificial-intelligence-based approach to search for associations between behaviors and their impact on events to match market-moving information with Sports Investment assets, such as our sports-related 30-day Sports Investment Strategy and other investment vehicles like sports memorabilia and collectibles. Leveraging true AI allows BK to find a strategic edge, allowing for material revenue growth in the vast Sports Investing market.
Media Contacts:
Company Name: Betting Kings
Full Name: Janet Davenport
Email Address: Janet@BettingKings.com
Website: www.BettingKings.com