NFTs, non-fungible tokens, sales have skyrocketed this year. NFTs are newly popular but not necessarily new. They've been around for several years and some say as early as 2012.
At the beginning of 2020, very few people had heard of NFTs. Then, in walked NBA Top Shot, a partnership between the NBA and Dapper Labs to create digital assets.
At the end of 2020, sales of NFTs totaled $9 Million. Sales of NFTs last Tuesday alone were over $60 Million.
What are NFTs?
Non-Fungible Tokens (NFTs) are unique, verifiable digital assets. They can represent a number of items, including GIFs, images, videos, music albums and more. Think virtual real estate. Think digital art. Think digital sports cards.
Unlike cryptocurrencies, NFTs are not interchangeable. Each NFT is unique. When you purchase an NFT, you are the only one that has that NFT. NFTs are powered by blockchain technology. 

Why all the hype?
There are NFTs in all kinds of assets. They have garnered a lot of attention this year as a result of NBA's Top Shot, the NBA's partnership with Dapper Labs. The NBA has consistently shown it is at the forefront of technology. This is no exception.
The NBA licenses its reels to Dapper Laps. Dapper Labs then digitizes the footage. Dapper Labs only makes a limited amount which makes them scarcer and, as a result, more valuable. Some NFTs feature highlights in different angles and digital artwork. Copies of a specific Top Shot moment are given a serial number which indicates how many are produced. Lower the serial numbers are considered more valuable. Serial numbers that match the player's jersey number are also considered more valuable.
On February 6, 2020, LeBron James made a tribute to Kobe Bryant with a soaring dunk that was nearly identical to Kobe Bryant's move on November 18, 2001, against the Sacramento Kings. This dunk was digitized by Top Shot. Jack Settleman, creator of the popular Snapchat feed called "Snapback Sports," purchased the number 23 serial copy of the LeBron James tribute dunk from Top Shot in January for $47,500.
Another LeBron James highlight from November 2019 sold for $200,000. A Ja Morant dunk highlight is currently on the market for $240,000.
Not all Top Shot moments are hundreds of thousands of dollars. The value is a result of the player, the moment, the number of copies and the actual serial number. Right now, there is a Troy Brown Jr moment on the market for $16 and one for Brown for $250,000.
All types of investors are purchasing Top Shots, including traditional stock market investors, sports bettors, fantasy gurus, crypto investors and even NBA owners, such as Mark Cuban.
So far, according to one of Dapper Lab's executives, NBA Top Shot has generated over $230 Million in sales so far.
While NFTs aren't new, they have received a lot of attention recently with the newest creation from the NBA.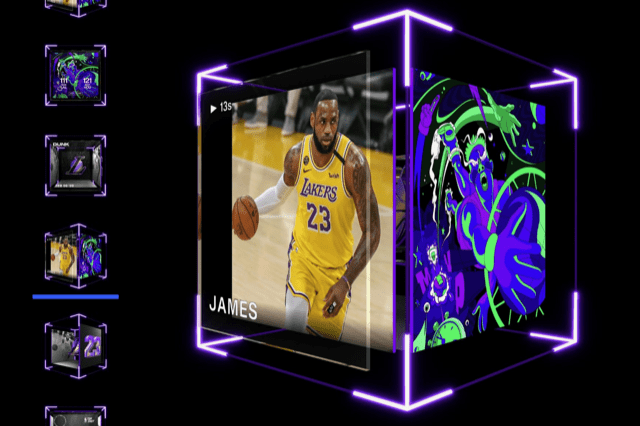 Are NFTs a good investment?
"We are asked this question frequently," says Kary Hisrich, President and CEO of Betting Kings. "It is similar to asking 'are stocks a good investment' or 'is real estate a good investment.' The answer is both 'yes' and 'no'."
Many investors with traditional portfolios consisting of stocks and mutual funds have been diversifying their portfolio and investing in alternative assets over the last several years.
"We have seen a lot of investors pivoting to sports investing and trading cards, especially over the last 12 months," says Hisrich. "The right NFTs are also a good addition to an investor's portfolio."
NFTs offer diversification, ability to easily and quickly buy/sell/trade with anyone in the world, and uniqueness. Most importantly, they are verifiable. Their records cannot be altered so investors know exactly what they are purchasing. There is no question or doubt about the integrity of the asset.
If you haven't purchased an NFT yet, don't worry, there is still plenty of time. NFTs are not going anywhere anytime soon. Further, a recent report from NonFungible, a Canadian-based analytics company, predicts that 2021 will be "a new Bull Market in the NFT industry."
Want to try out Betting Kings for 30 days?
Want alerts when a new PRIVY asset is released?