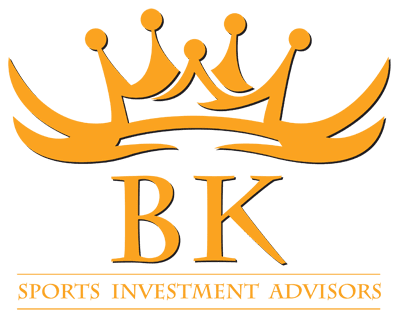 Welcome to Betting Kings!
You now have access to the BK Membership!
We are excited to have you as a part of our BK Community for life.
We are committed to helping members earn money and grow with us!
You are now a part of one of the fastest-growing alternative asset investment companies in the world.  As a full-service Alternative Asset Investment Company, our goal is to continue to diversify and grow our members' investment portfolios. Betting Kings leverages a true artificial intelligence (AI) based approach to search for associations between behaviors and their impact on events to match market-moving information with non-traditional investments.
Please take a moment and review Betting King's diversified and comprehensive Alternative Asset Investment Strategy.  It's extremely important to incorporate the entire strategy throughout the year to maximize your returns over the year.
SPORTS INVESTING
Betting Kings teaches a responsible, intelligent, disciplined sports investment strategy with a specific money management system. We encourage you to follow the strategy and money management system.
Betting Kings Guidelines for Sports Investing
Investment plays are posted in the King's Club in the Investment Center.

Click here to use your Kings Club membership to log in and view Betting King's investment plays.

You will receive an email when an investment play is posted. The email will contain the investment play(s) and you can also view the investment play(s) in the King's Club.
We provide members with a money management system to follow. Next to each investment play is the percentage of your sports investment account to risk on that investment play. For example, if your investment account is $100,000, 1% is $1,000. If your investment account is $500, 1% is $5.
Betting King's money management system is

how much to risk

on each investment play posted in the King's Club.
For additional sports investing education, please visit the Betting Kings

Sports Investing Guide

.
There are some days when we do not recommend investing in any plays.
Our executive team invests in all our investment plays. If our executive team is not moving on any investment plays, we will not recommend any plays to you.
It is important not to get too excited or too frustrated with wins or losses each day and be patient and follow the strategy and system.
At Betting Kings, we invest. We do not gamble. We only invest in the plays that meet our Kings Club investment criteria.
EXCLUSIVE ALTERNATIVE ASSET INVESTMENT ADVICE
Betting Kings treats Investable Collectibles – including but not limited to trading cards, classic cars, elite/performance cars, wine, whiskey, art, watches, books, sports memorabilia, and sneakers – as a true financial asset class. We teach members to invest in investable collectibles to diversify their investment portfolios. Betting Kings leverages Artificial Intelligence (AI) and unique data to identify profitable alternative assets for members to invest in. If you are interested in a specific alternative asset to invest in, please email us at info@bettingkings.com
TERMS AND CONDITIONS
Your Betting Kings membership is nonrefundable.
Your membership is for life.
You can cancel your account at any time at My Account.
Members should not share or disseminate their login information or our exclusive investment advice. We track IP addresses. Any violation is subject to revocation of your membership without refund.
Let us know if you have any questions.
Welcome to Betting Kings! We are committed to helping you EARN MONEY and GROW WITH US!
Betting Kings Team